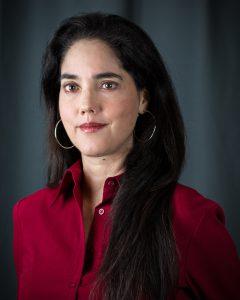 Vange Tapia is an Actress, VO talent, TV Host and Producer who initiated her acting career in TV commercials during her teen years in Mexico City where she was born and raised. Having a Spanish and Portuguese background she fits in the ambiguous multi-ethnic characters as she's fluent in English, Spanish & French, plus speaks conversational Italian.
She gained credibility from her first TV commercials for national television in where she delivered a series of 30" seconds monologues and what became award winning ads by Cineconcepto (Cinematronics) with Director Francisco Murguía.
In those commercials, Vange's famous phrase "No Inventes" (that got institutionalized), characterized her as the classic Preppy/Valley Girl ("Fresa"), which gave her critical acclaim and introduced her to the Film, Television and Voice Over industry.
Among other roles, she was booked as female lead for the suspense series for national TV; "Hora Marcada" – Episode: "No Retornable" with both Academy Award winners Director Alfonso Cuarón and Cinematographer Emmanuel Lubezki.
Being a people person and a traveler, Vange got involved into Customer Service and Tourism so she took a break from acting to work as a G.O. (Gentile Organizer) and MC (Master of Ceremony) to finally continue as a Concierge in high-end hotels.
She was instrumental to help founding the Mexican chapter of "Les Clefs D'Or" (Golden crossed keys for hotel Concierges) with the guidance of Marjorie Silverman as Godmother (USA Concierge Guild President at the time – RIP) as where later Vange was President for the Baja California region. She also was part of launching an important black credit card for a well known international bank in the Concierge department and supporting New Products Development.
Achieving clarity of her two passions – being in front of the camera and traveling – Vange found a great opportunity to combine both professions. She was invited as on-camera host and writer in Spanish and English for the  Travel Channel Online for Brand USA/Discover America (Now "Visit the USA"), as well as for Rolling Tworistas, that she shares with her husband. She was written and hosted 60+ travel videos and articles.
With the purpose of creating and connecting people together, for three years, Vange served as one of the board of directors for the philanthropic organization Frijolywood, which is no longer active. She was director of communications (creating social media, a database, and sending out emails). She also produced several events and was a liaison between festivals, organizations and studios.
Believing that finding and creating opportunities is a team responsibility to bring artists together and to build relationships, Vange founded the collective "Actors Slash" / Connecting Slashers, a community of international and local talent in Hollywood where actors not only perform, but create opportunities by producing, directing and/or writing their own content in collaboration with other fellow creative minds in the entertainment Industry.
Vange has invited filmmakers and actors to entertainment mixers and summits, to networking and to pitch in major studios, and also to screen their work and to speak in live panels for events at the CCCM (Cultural Center of Cinematic Arts) Movie Theater located at the Mexican Consulate in Los Angeles, and at International Film and Theater festivals where she has been invited as a Jury, Community Outreach, Supporting Organization & Co-producer.
She has also produced short films and short plays (some of then written, directed and performed by her) in addition with monthly online or in-person events with international guests.
Vange has performed in several TV commercials, TV series, films and plays for both Mexico and the US. Currently, she is happily married and lives in Los Angeles, CA working back and forth, doing what she likes the most.